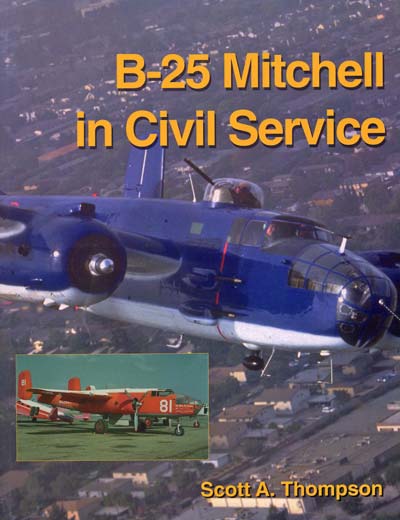 ---
Featured Photo...
Two derelict B-25s have apparently been combined to create this static display B-25 in Mexico City. See the November 2014 B-25 News for more on this aircraft.
---
Both the B-17 Flying Fortress and B-25 Mitchell remain very popular aircraft today, and both have enjoyed long and distinguished years with military and civilian service. A good number of both types remain airworthy and many more remain available for viewing in museums. We offer some specific pages on these airplanes that include current news, where to find them, and aircraft listings. Check out the B-17 and B-25 information from the menu bar at the left.
Check out our special and, dare we say, unique pages dedicated to Paul Mantz, Frank Tallman, and Tallmantz Aviation. These pages address a long neglected subject, as Tallmantz and its founders were instrumental in warbirds and Hollywood and movies and old airplanes in general.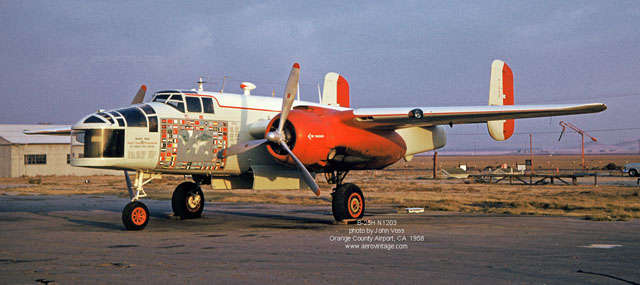 I've always thought a good book on these guys was in order, but I think it would be a difficult project to sell. Instead, the web offers a perfect venue, and I hope it to be a long evolving section of the site and eventually contain the most authoritative information on these gentlemen and their companies available.
Also on the site as a special feature is the FAA Aircraft History Project which provides information about those aircraft operated by the U.S. Federal Aviation Administration and earlier agencies through the years from 1926 onwards. It's some detailed information on a specific topic that you won't find anywhere else.
If you would like to make any comments about our books or anything in general, please let us know. Or, may we offer you some other great aviation sites. <!===============FOOTER================>

This site was established in June 1996.
Produced and maintained by Aero Vintage Books
P.O. Box 851
Lincoln, California 95648
&copy 2015 by Aero Vintage Books
Updated November 23, 2015
Currently, it is 20:21 PST on Sunday, November 29, 2015